COMING UP:
Pastors' Conference |
15 September 2021 
You can join the Pastors Conference via Zoom.
Zoom Link:
https://zoom.us/j/530314691
To Download ZOOM Cloud Meetings App, please click on the link below:
https://play.google.com/store/apps/details?id=us.zoom.videomeetings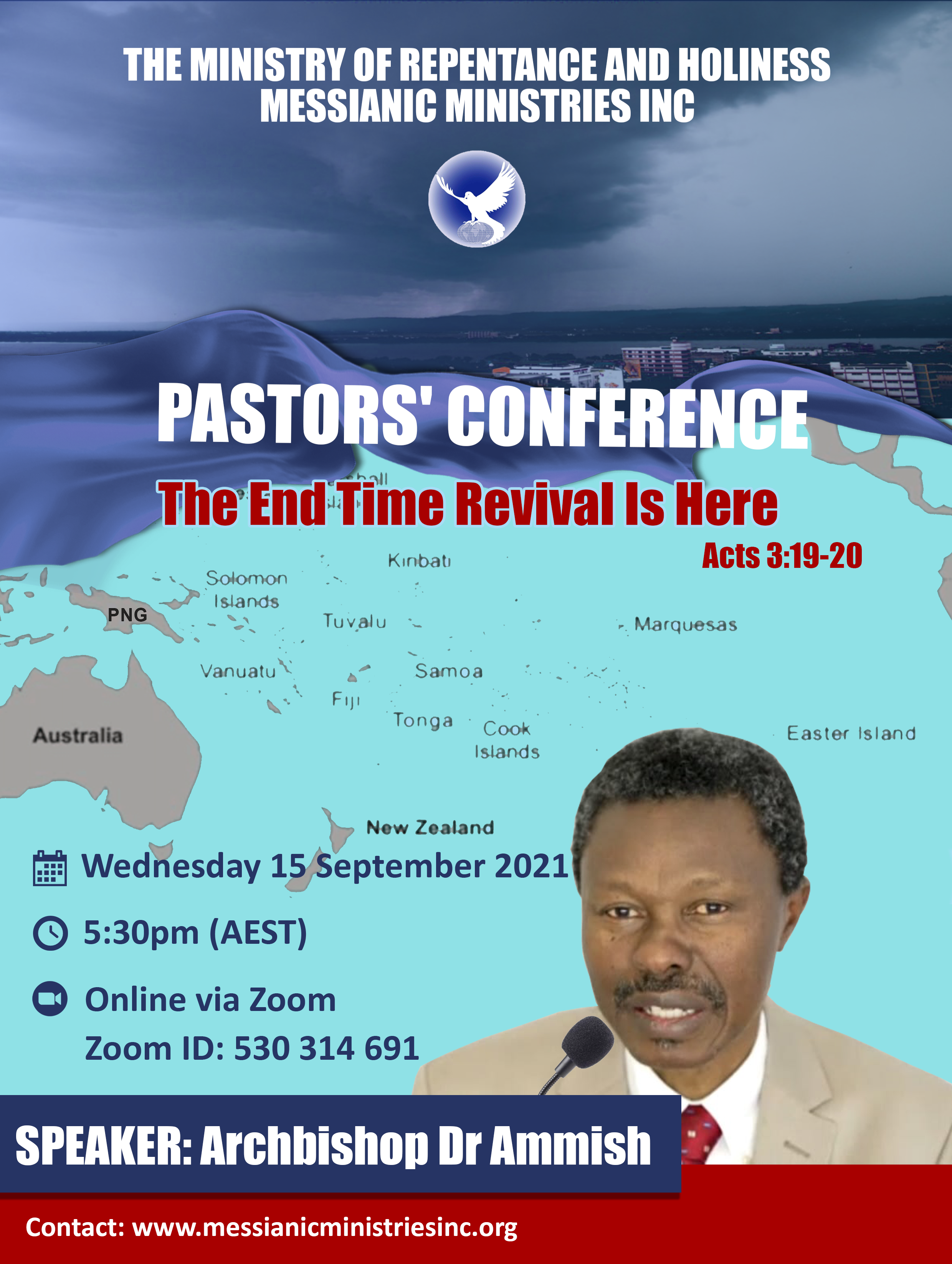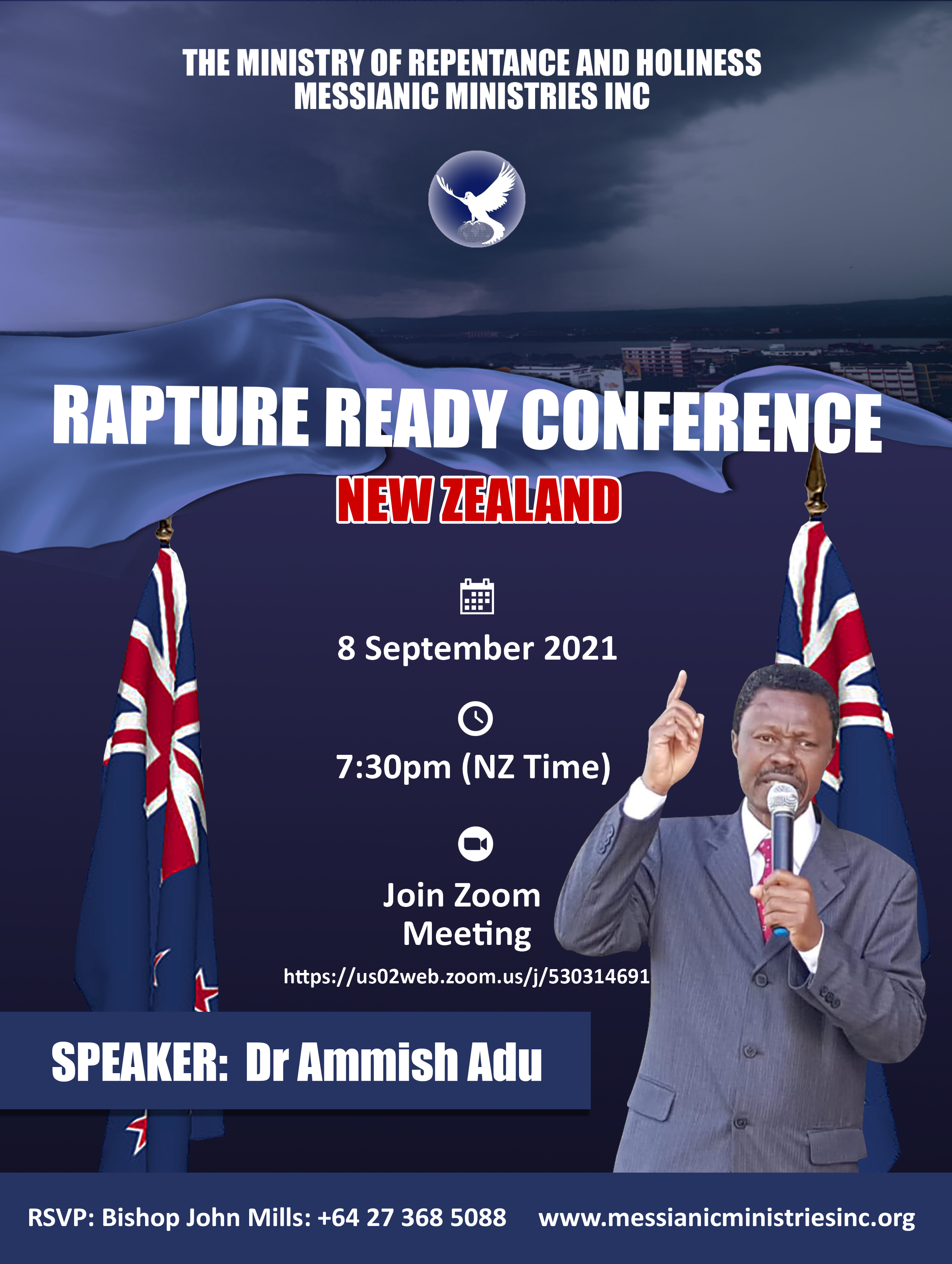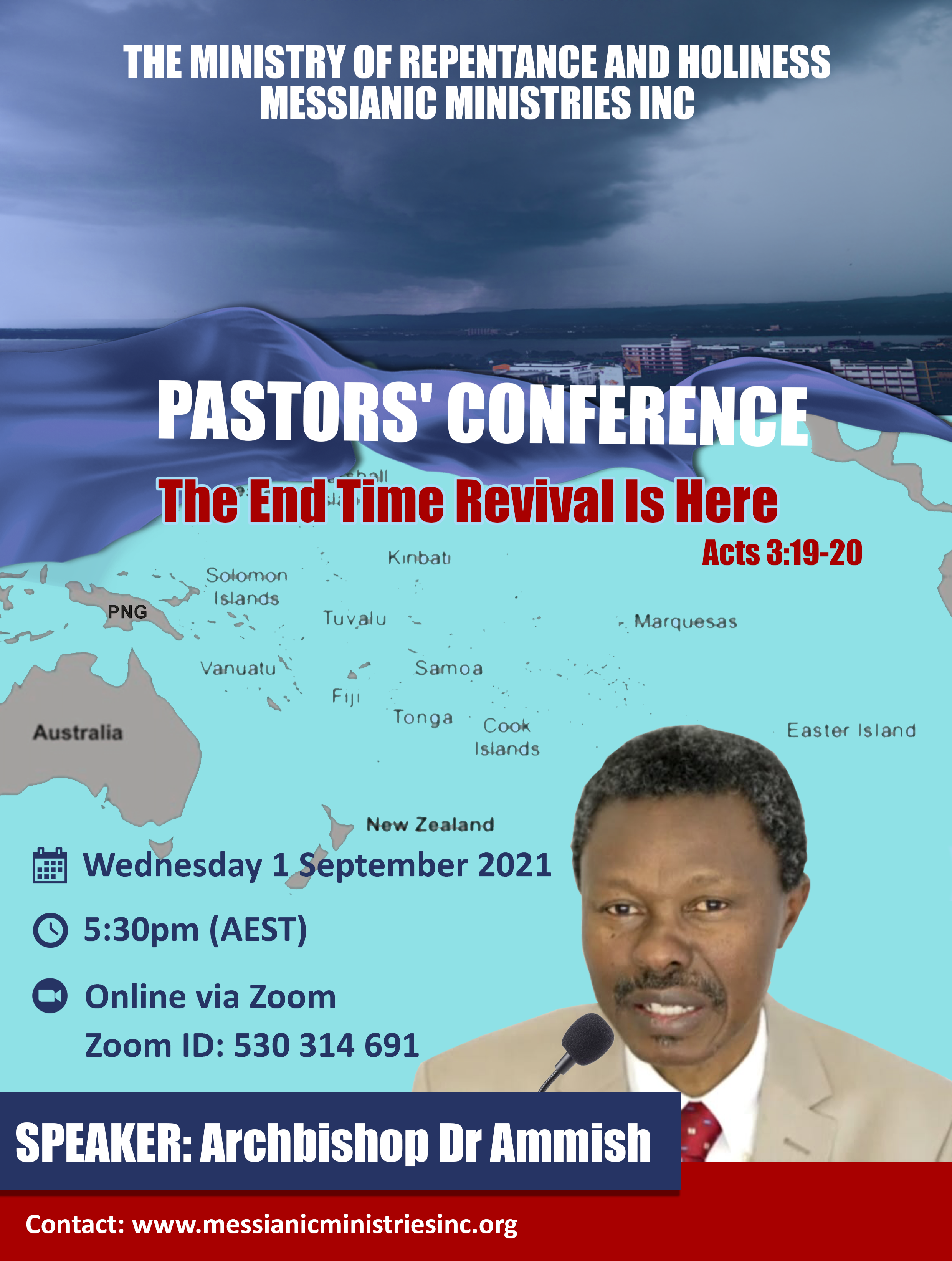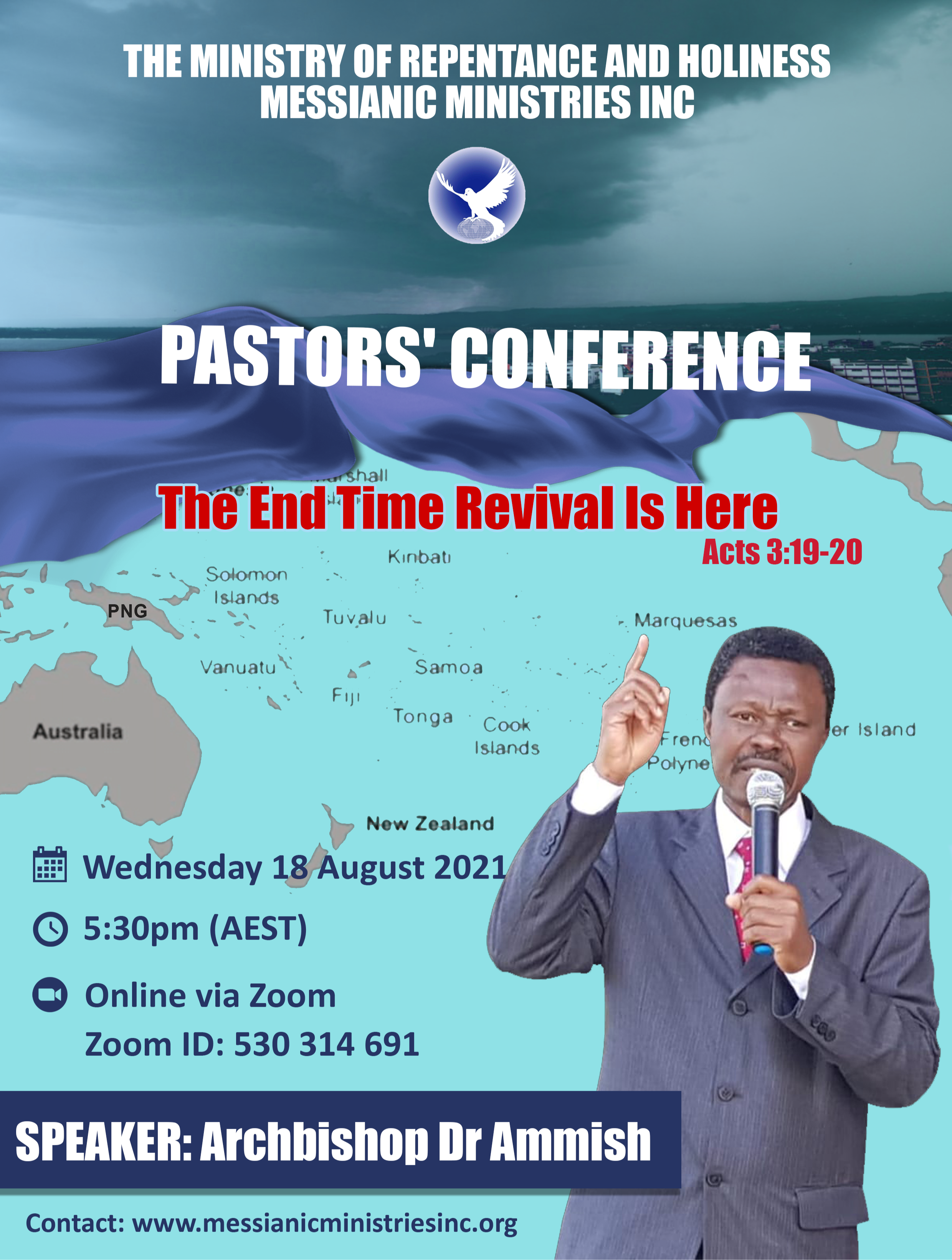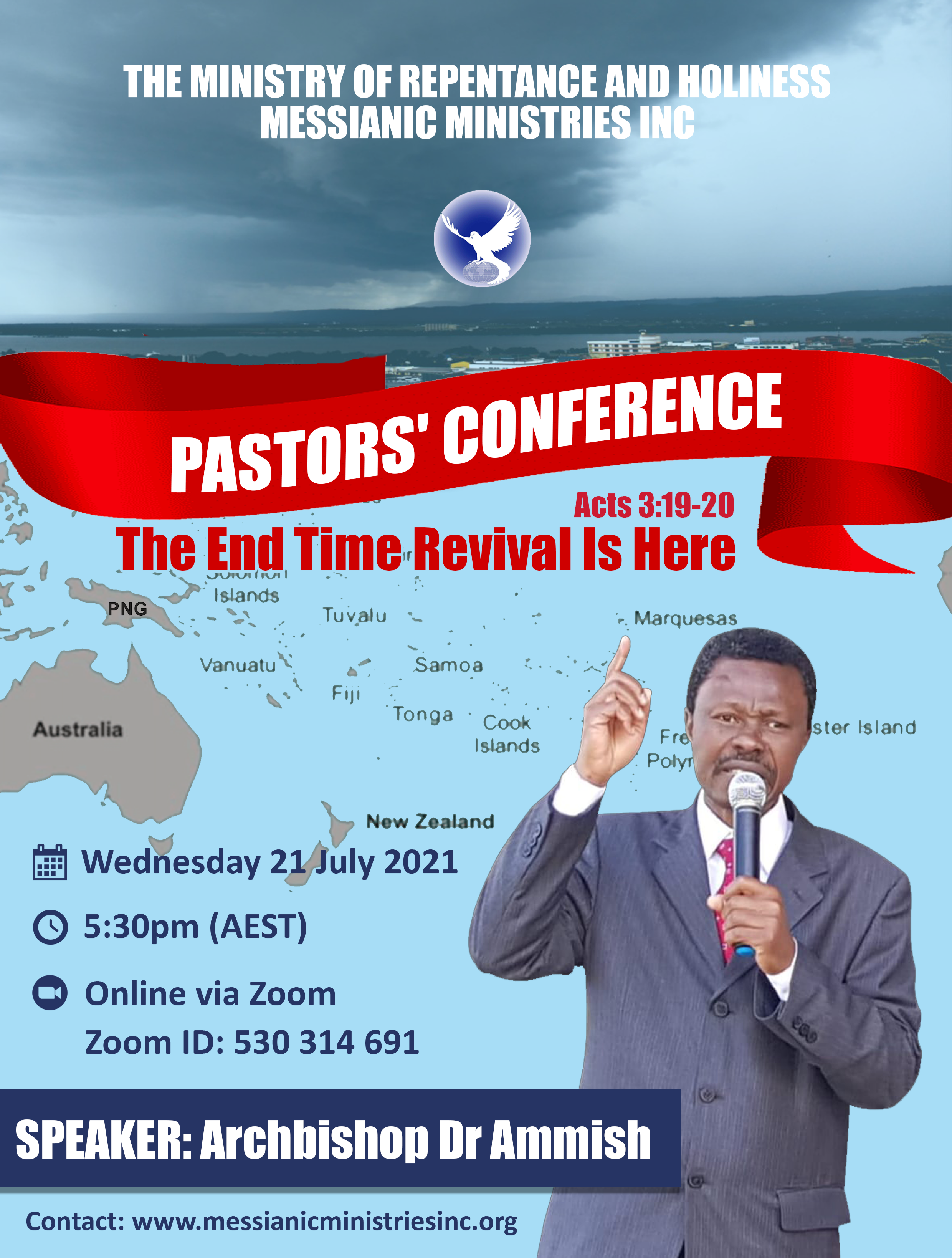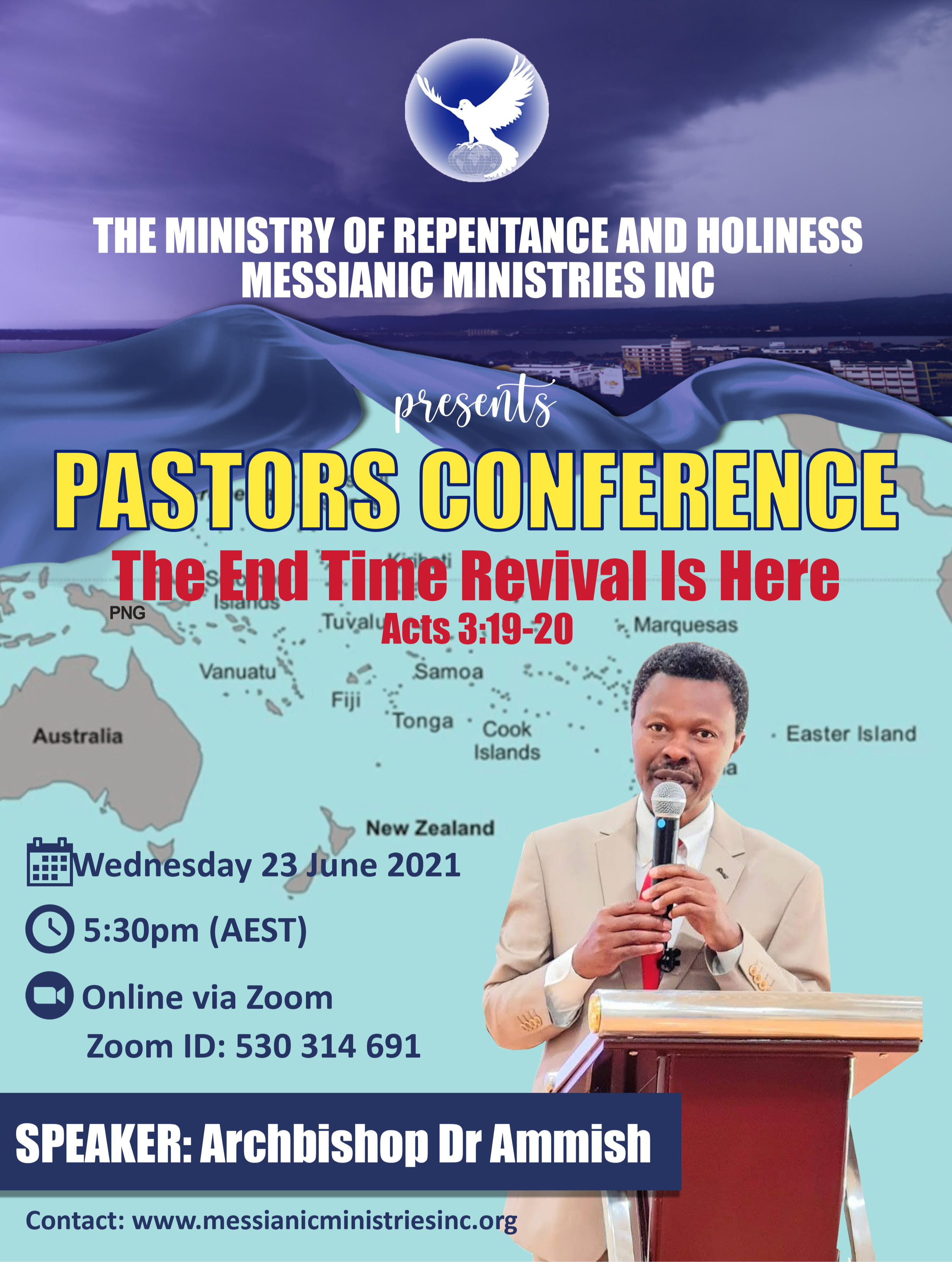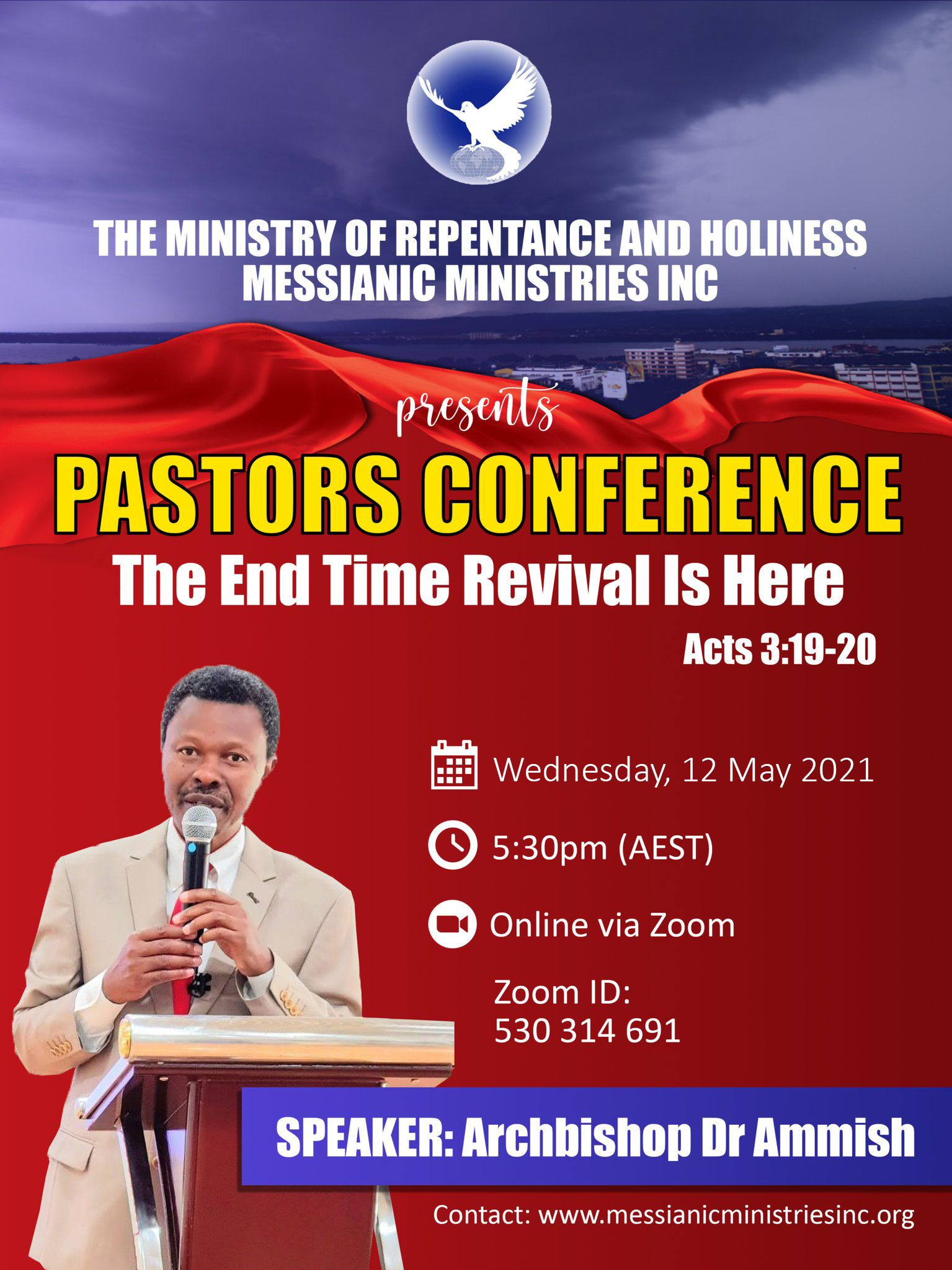 COMING UP: Singles Session | 16 June 2021
Zoom Link:
https://zoom.us/j/530314691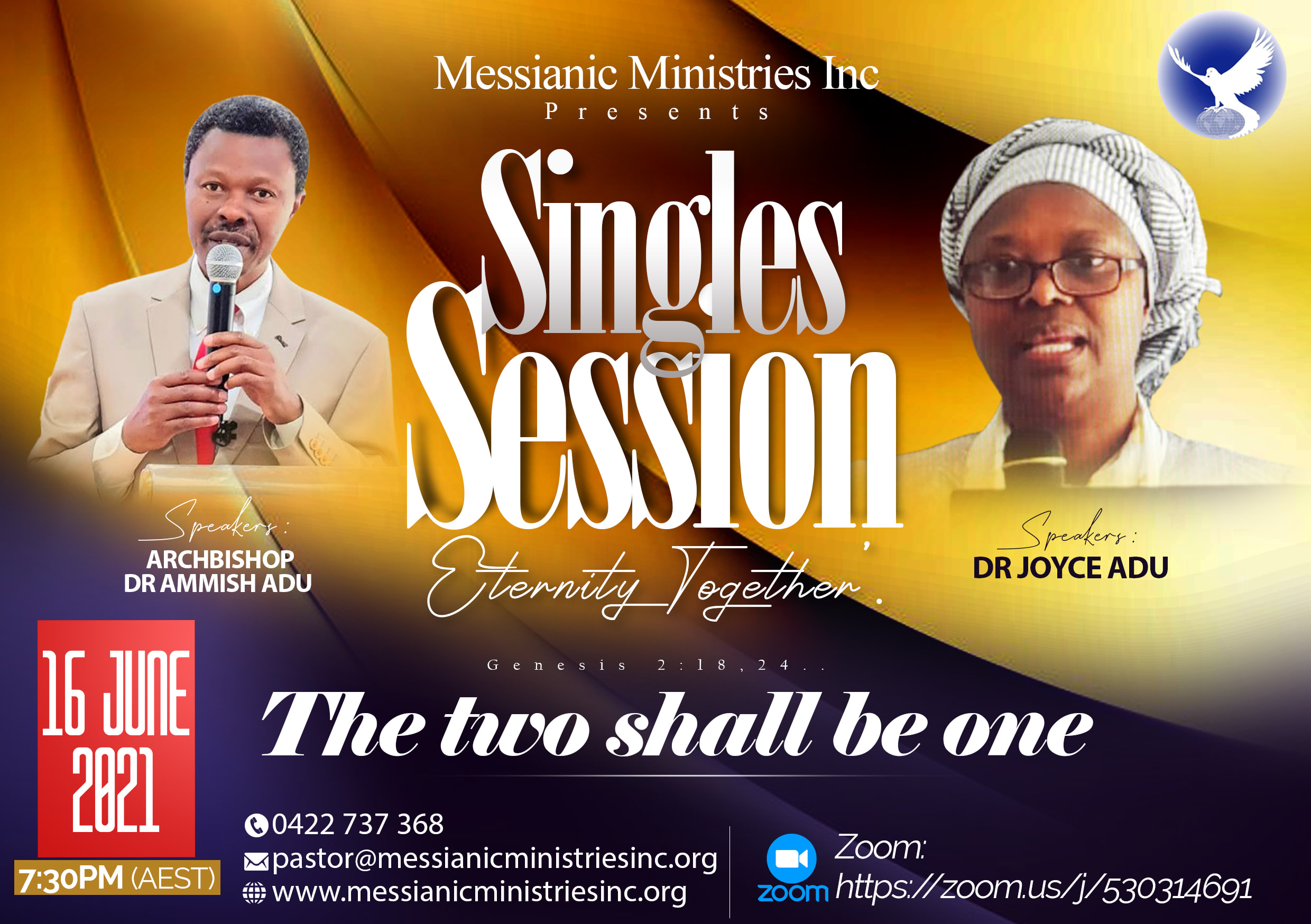 COUPLES SEMINAR 
The LORD GOD
 said, "It is not good for the man to be alone. I will make a helper suitable for him."   That is why a man leaves his father and mother and is united to his wife, and they become one flesh (
Genesis 2:18,24).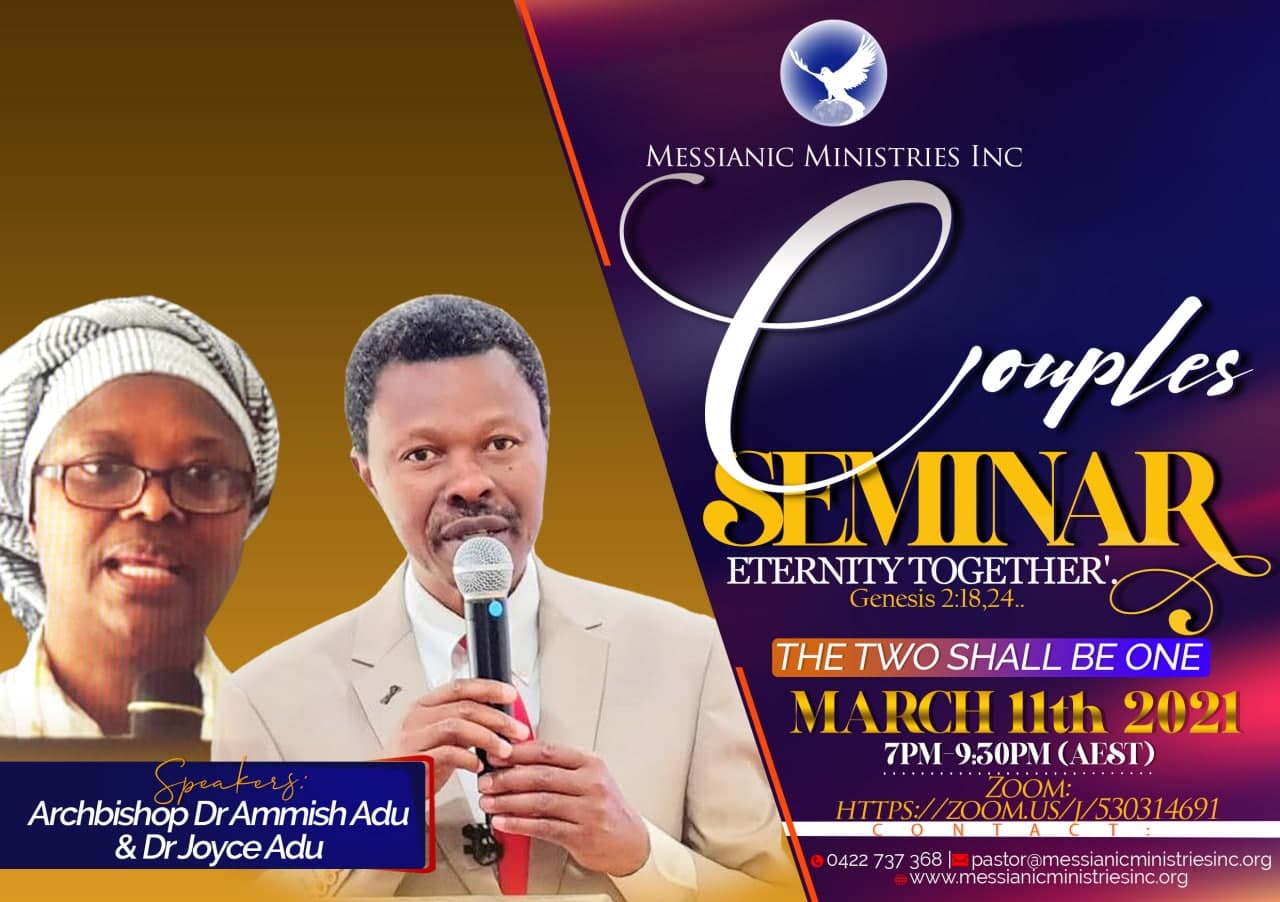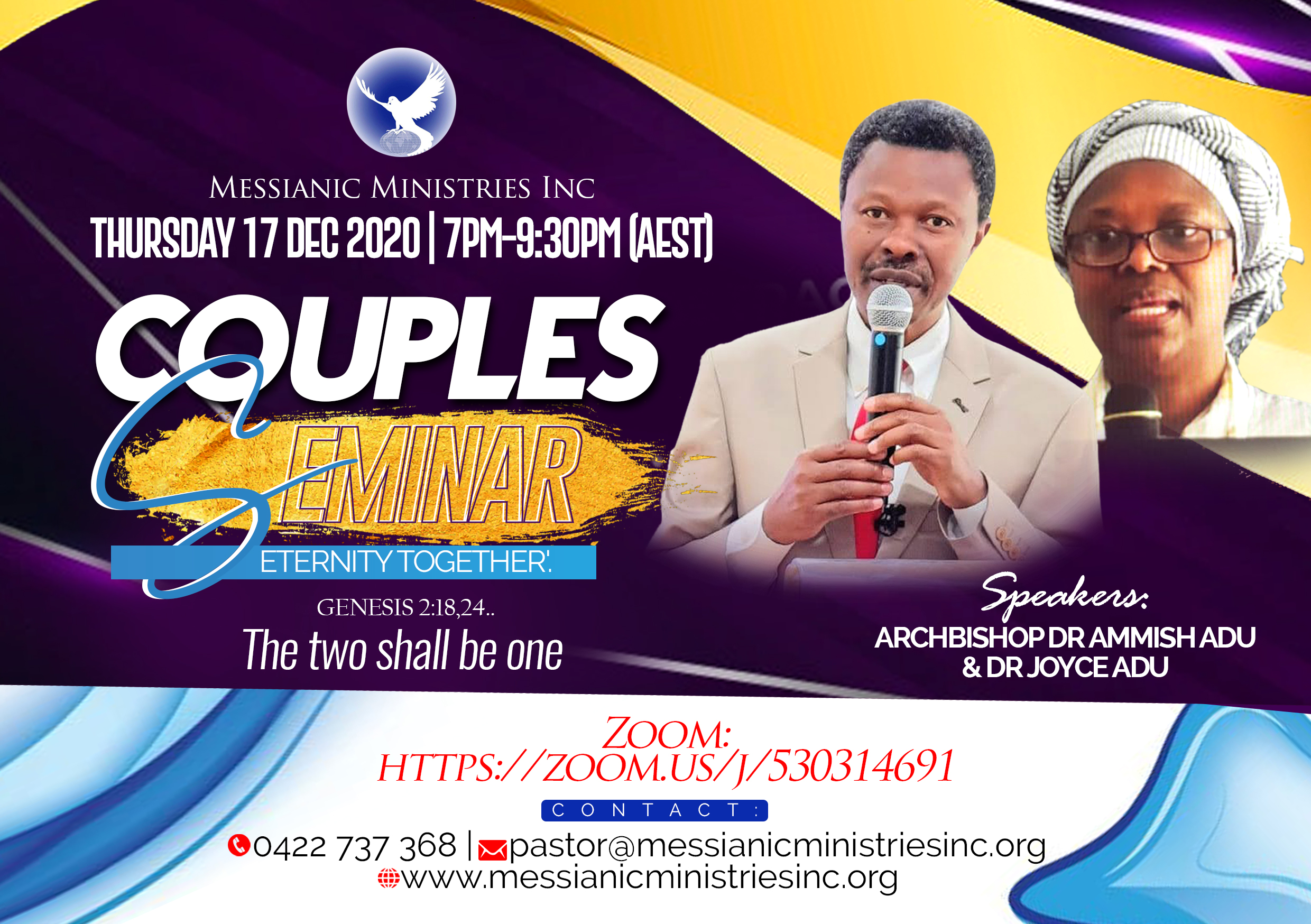 Join Us for Australia National Repentance
All the people came together as one in the square before the Water Gate. They told Ezra the teacher of the Law to bring out the Book of the Law of Moses, which the Lord had commanded for Israel (Nehemiah 8:1).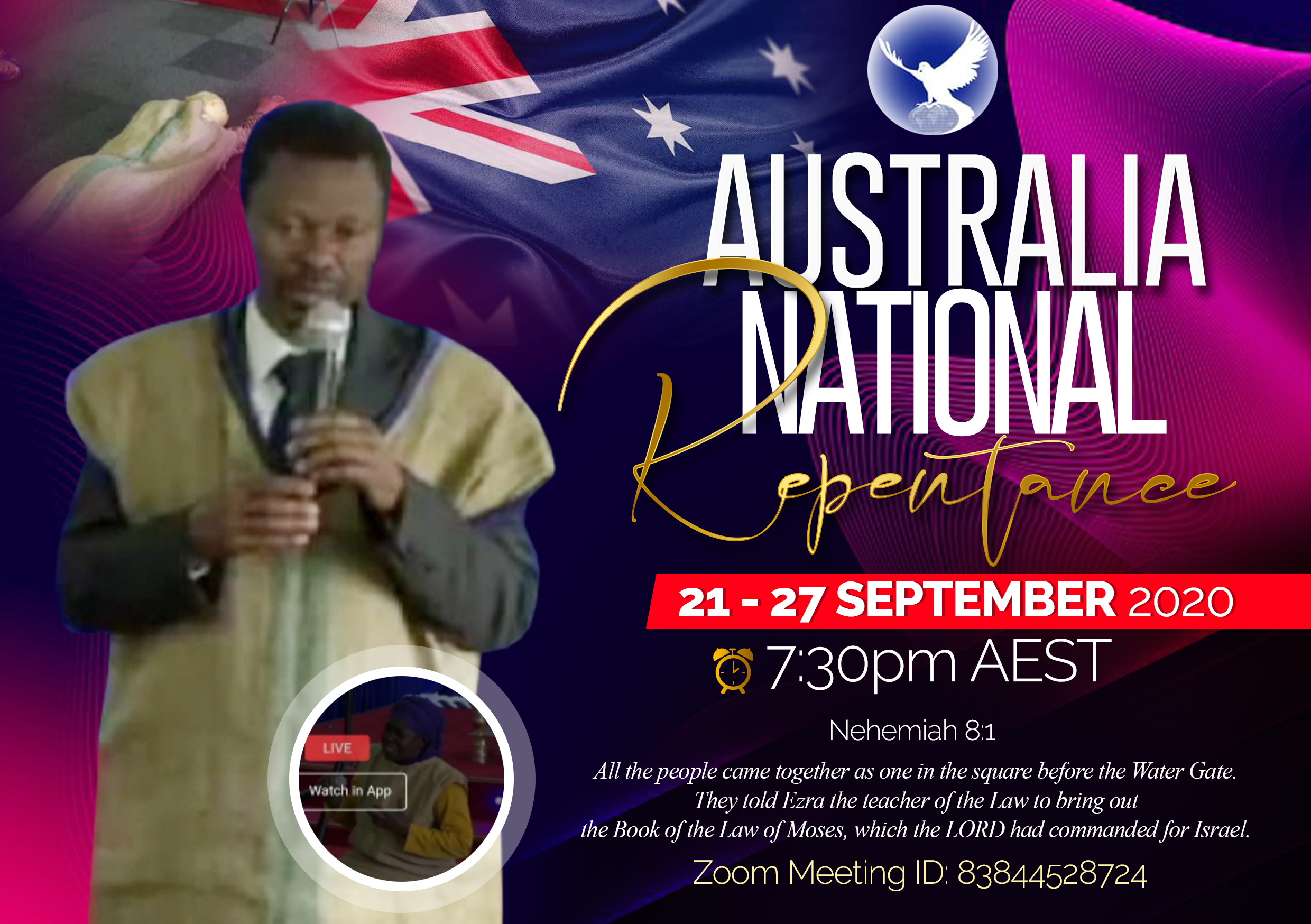 Register for Conferences, Events and Retreat